With as much creativity as you can muster, show your heart in:


1 Picture
1 Poem

Forgotten Language 

by Shel Silverstein

Once I spoke the language of the flowers,
Once I understood each word the caterpillar said,
Once I smiled in secret at the gossip of the starlings,
And shared a conversation with the housefly
in my bed.
Once I heard and answered all the questions
of the crickets,
And joined the crying of each falling dying
flake of snow,
Once I spoke the language of the flowers. . . .How did it go?
How did it go?
1 Item of Clothing
 Crinoline Skirt, been itching for one... It's a bad itch.

1 Song

impossible! hmm.  how about Creature Fear by Bon Iver, although that'll change within the hour.
I was full by your count
I was lost but your fool
Was a long visit wrong?
Say you are the onlySo many foreign worlds
So relatively fucked
So ready for us
So ready for us
The creature fear
I was teased by your blouse
Spit out by your mouth
I was loud by your lowered
Seminary soul
Tear on tail on
Take all on the wind on
The soft bloody noseSign another floor
The so many territories
Ready to reform
Don't let it form us
Don't let it form us
The creature fearSo did he foil his own?
Is he ready to reform?
So many torahs
So many for us
The creature fear
1 Place
Chartwell (Winston Churchill's House) 
and last year i went to this small town North of Puerta Vallarta and it was perfect, so perfect that even remembering the name was too distracting.
1 Quote
"Maybe you are just a fuzzy bear, with no feathers, and no wings, and maybe thats okay."
1 Disney Princess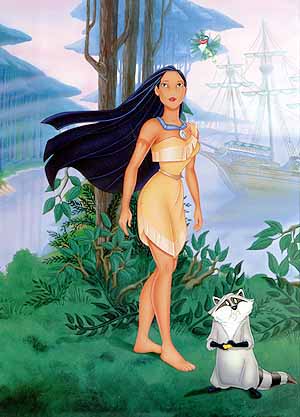 There has always been a bohemian, earthy beauty to Pocahontas.